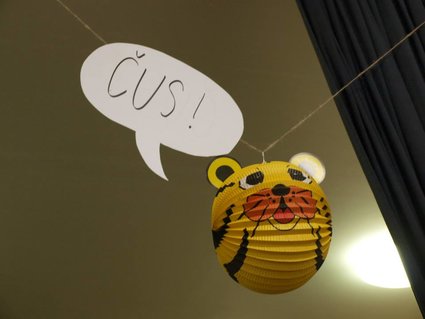 How to get there?
Download the map of Sokolov with places of interest.
Check your prefect connection on IDOS
Price list
Means of transport
Price
Duration
coach
straight
Prague – Sokolov (Student Agency:::) 130 Kč
with transfer
Praha – Karlovy Vary 155 Kč
Karlovy Vary – Sokolov 24 Kč
Prague – Sokolov: cca 3 hours
Prahue – Karlovy Vary: 2h 15min hod.
Karlovy Vary – Sokolov: 25 min
vlak
150Kč (in advance on ČD eShop) – 330 Kč (without any discounts – but! in group you could pay less, like 218 Kč/pers.)
3 – 4 h
car
with average fuel consumption 5435 ml on 74 km you spend 200 Kč per person if are four
cca 2 hours
Coach
Take a ride with Student Agency::: and you'll be flattered by the reasonable price and excellent service – more over it is the straight connection to the weekend of your dreams!
Car

Sokolov is not far from Prague which means a lot if you go by car doesn't it? To be precise it's exactly 148 km from Prague. Even if you don't drive Toyota Prius you won't pay much for the fuel.
Train

Every two hours there is a express train straight from Prague to Sokolov – but it is a kind of sightseeing tour around Ústí and North Bohemian mines. With transfers i tis cheapes, but not faster. The best is to buy your ticket in advance at "eShop": http://www.cd.cz/en/default.htm or to travel in groups. For best views we recommend to choose a seat on the right side in the dirction of ride.
Air

We highly recommend low cost air lines which are surprisingly able to transport you for free within the whole Europe if you find the right offer. Take a chance at Ryanair (going to Altenburg in Germany) or Easyjet (going to Prague).
Accreditations and accommodation
Accreditations
Entry to all projections and accompanying events is possible with a valid accreditation. For accrediation contact us on info@filmsokolov.cz. The accreditation card is free and available in the foyer of the Alfa cinema during the whole festival.
Accommodation
1. The two festival nights can be spent either in the festival pubs – Kino club and Non-stop Offside.
2. Or you can sleep at the gymnasium for 30 crowns (sleeping bag recommended). Very cozy with gymnastic carpet on the floor! You can leave your sleeping bags there during your travels around Sokolov.
3. Or choose some of the hostels. The nearest to the cinema and the cheapest one is this one www.sszs.cz.
For the reservation of your place please contact Mrs. Putnocká on her email rodiger.P@seznam.cz (she doesn't speak English, her daugter translates her emails, so be patient please, or contact us to ask). If you wouldn't be satisfied you can chcek the Czech page with hotels or again contact us and we try to solve your problem.
We are more than open to help you with any kind of doubt or problem! Contact us on info@filmsokolov.cz.